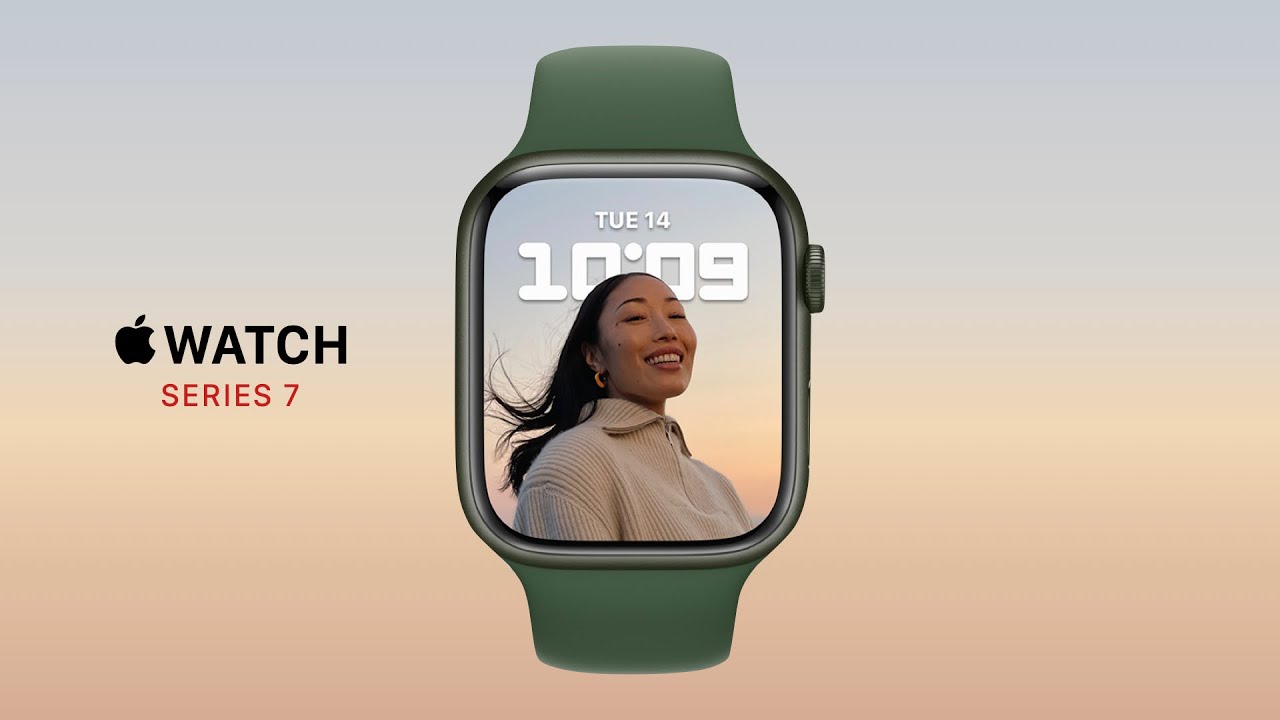 Apple recently introduced the new Apple Watch Series seven. I will explain all the new features you can expect once the product is released this fall.
So the aluminum series seven Apple Watch is available in new colors, including green and Starlight. Although a more noticeable change to this year's Apple Watch is its larger display.
The series seven comes in 41 and a 45 millimeter sizes compared to the 40 and 44 millimeter series six models. These larger displays feature 20% more area and 60% less bezel.
Apple even made the display panel appear to curve into the aluminum body thanks to a light refraction technique applied to the front glass.
When it comes to the always on Display feature Apple increase the brightness well indoors by 70%. Now thanks to the extra screen space, Apple is able to make some optimizations across the entire operating system.
Buttons and apps like calculator have been redesigned to make tapping them easier and more accurate. Also, for the first time, a keyboard comes to Apple Watch allowing you to tap or slide from letter to letter just like on iPhone.
Another first with this series seven is its IP 6x certification, which means the device is dustproof in addition to being water resistant up to 50 meters.
And thanks to its front glass being twice as thick at its tallest point, the display is more resistant to cracking than ever.
Finally, Apple brought faster charging to this series seven with an updated charging architecture and included fast charging USBC cable, it'll take about 45 minutes to go from zero to 80% charge that's 33% faster than the previous series six.
Or if you're running low on power before bed, eight minutes of charge will provide eight hours of sleep tracking through the night.
The new series seven Apple Watch will start at $399 although Apple hasn't officially announced the prices for the larger 45 millimeter size cellular LTE models or for different materials like stainless steel and titanium.
Watch the video here: