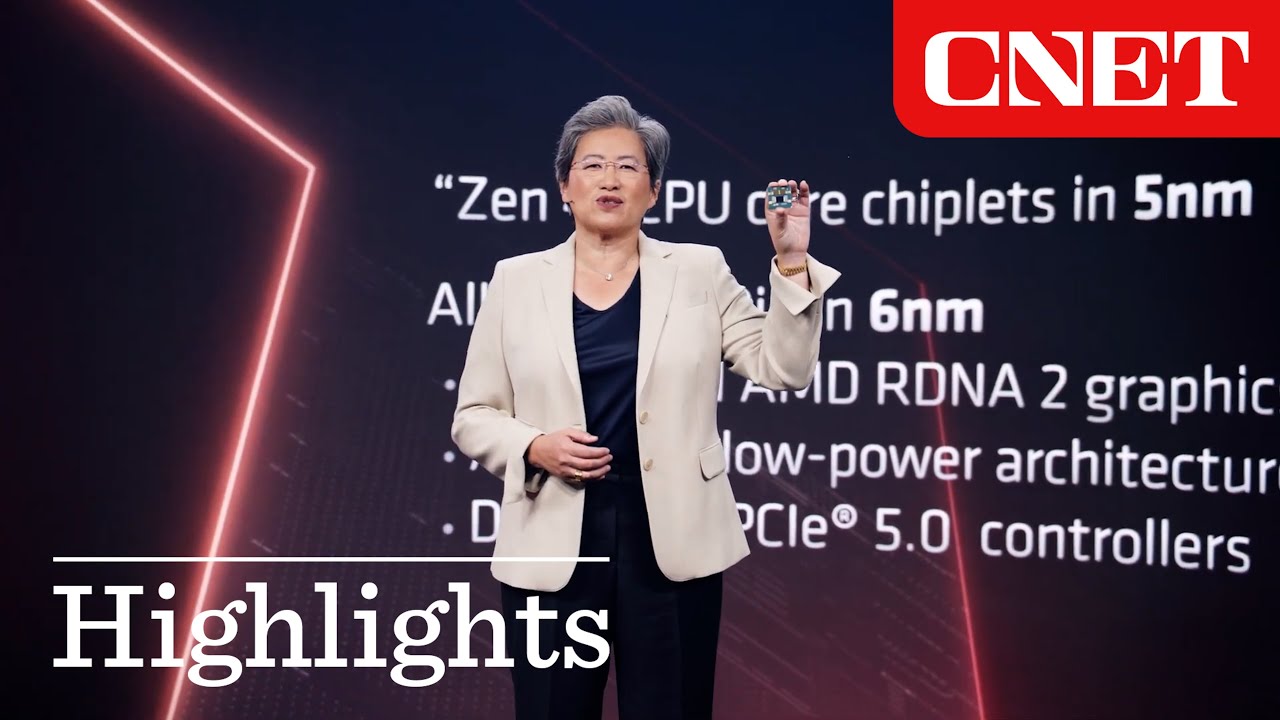 Today i'm really excited to share more about the next major step in our roadmap that extends our leadership in desktop pcs.
Our next generation ryzen 7000 desktop cpus combine our new zen4 core in five nanometer process technology with the all-new socket am5 platform to bring more performance, more features and more capability to desktop pcs.
And it all starts with our zen4core. We designed zen4 to deliver significant performance and performance per watt advances over our already industry leading zen 3 core.
We doubled the l2 cache to 1 megabyte per core for higher throughput we've also increased the clock speeds on zen4 to run significantly above 5 gigahertz and with higher ipc and faster clock speeds.
We expect zen 4 cpus to deliver more than 15 percent higher single threaded performance compared to the prior generation
We've also added instructions for hardware accelerated ar workloads like neural networks and machine learning. Now for the first time let me show you our ryzen 7000.

As you can see ryzen 7000 cpus include up to two core triplets each with eight zen four cores built on an optimized version of tsmc's high performance five nanometer process technology.
The larger chiplet is an all new six nanometer io die designed for ryzen 7000 we added rdna2 graphics bringing integrated graphics capabilities into our ryzen enthusiast desktop cpus for the first time.

And we've also made significant advances in power management and added support for the latest memory and i o technologies like ddr5 and pci express 5.
Now one of my favorite things to do is show off our new tech so i'm so excited to be able to do that now with ryzen 7000. Let's start first with gaming.
What you're seeing now is gameplay footage of the recently released ghostwire tokyo from tango gameworks and bethesda studios
Running on a pre-production version of our 16 core ryzen 7000 processor this first person action adventure game has rich visuals that help recreate an alternate version of tokyo
If you look at the current frequency of the cpu reported in the top left corner you can see that those n4 cores are running around 5.5 gigahertz with slight variations during gameplay
We designed zen4 to run significantly faster than our previous generation and that increase in frequency can translate into a smoother gaming experience
And while this is just one example we're really excited for gamers to get their hands on our ryzen 7000 series but we know our fans use verizon for more than just gaming.
From the beginning ryzen has set the standard for high performance content creation delivering performance that was previously only available in a workstation class processor ryzen 7000 will extend that even further.
Now let me show you a ryzen 7000 processor running the popular blender 3d modeling software on the right is the ryzen 7000 system and the left is a competitor system.
Both cpus are 16 cores and rendering a custom image of our next gen ryzen desktop cpu with blender maxing out the core and thread count of those processors to complete the render as quickly as possible.
As you can see the verizon 7000 system completes the process 31 percent faster which means creators spend less time waiting and much more time creating.
So hopefully you can see why we're so excited about our next generation ryzen 7000 cpus and am5 platforms you'll hear a lot more over the coming months and you should expect ryzen 7000 processors will be available starting this fal.
Source: https://www.youtube.com/watch?v=BRtBB2VnF8M

Watch the video: