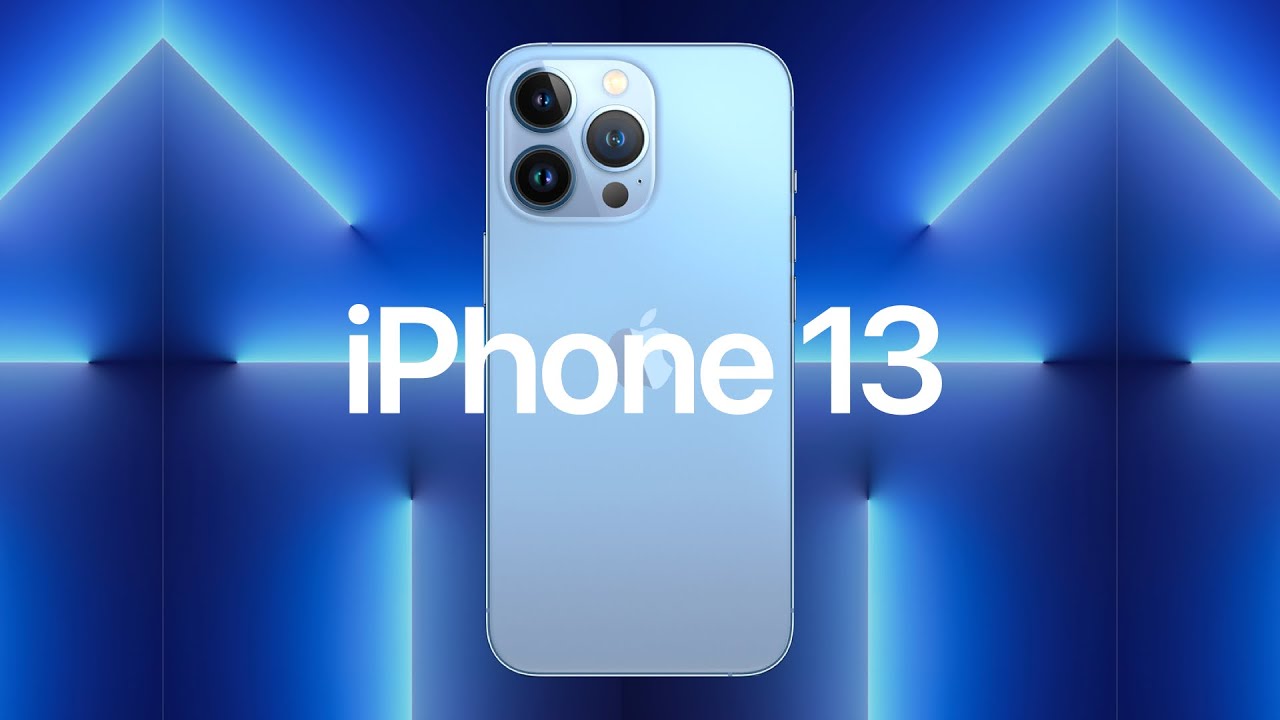 Apple recently introduced their new lineup of iPhone 13 models, and I wll explain all their new features right now.
What is New in iPhone 13

Let's start with the iPhone 13 and 13 Mini, which come in new colors like starlight, a new shade of blue and pink.
The first thing you might notice about its design is a diagonal camera layout, which you may assume Apple changed in order to differentiate these new models.
But they actually needed to rearrange the camera lenses to fit a larger wide angle sensor, which means better low light photos and a feature called sensor shift, which was previously only available on the 12 promax.
It stabilizes the cameras sensor instead of the lens for even greater image stabilization and photo quality, especially on the standard wide angle lens which captures 47% more light.
There's also a completely new video recording feature called cinematic mode, which automatically creates depth effects and focus transitions similar to those found in real movies.
You can even adjust the depth effect after the video is recorded, which by the way is captured in Dolby Vision HDR, allowing for a wider amount of colors brightness and contrast.
While smart HDR for now recognizes up to four different people in a scene and optimizes contrast, lighting and even skin tones for each one.
A new feature for photos is something called photographic styles, which create a personal look for your photos.
But unlike filters styles selectively applies adjustments to the right areas while preserving skin tones. The best part about these new photo and video features is that they're available on the selfie camera also.
Now perhaps the iPhone 13 biggest design change is its notch, which is 20% smaller than before, although you still won't be able to see the battery percentage number without swiping down.
Speaking of battery, the iPhone 13 Mini has one and a half hours more battery life than the 12 Mini while the iPhone 13 has two and a half hours more than the iPhone 12.
The processor on these phones has been updated to the a 15 bionic chip, which features 21% faster processing than the iPhone 12 and 15% faster graphics, while the base storage on the 13 and 13 Mini has doubled from 64 to 128.
Apple also equipped this year's models with more 5g bands, which means faster speeds in more places. The 13 Mini starts at $700 well the iPhone 13 starts at 800.
Now let's talk about the pricier iPhone 13 Pro and 13 Pro max models.
They include all the previous features we've covered plus some advanced extras like a new super retina xDr display with pro motion, which doubles the displays refresh rate from 80 hertz to 120, resulting in silky smooth animations and scrolling.
Macro photos and video are also coming to these pro models. In addition to improve night mode on all three lenses with a telephoto lens now featuring three times optical zoom video can be recorded in pro rez format, which is a standard widely used in professional settings.
But even with these new features, the pro models also achieve extra battery life. One and a half hours more on the iPhone 13 Pro and two and a half hours more on the 13 Pro max.
Due to the larger batteries. All four of these new iPhone models are thicker and heavier than the previous generation.
The 13 Pro starts at $1,000 while the 13 Pro max starts at 1100 with each pro model featuring a maximum capacity of one terabyte for the first time.
So that's what's new with the iPhone 13 models.
Watch the video here: